Invokana Dosing & Indications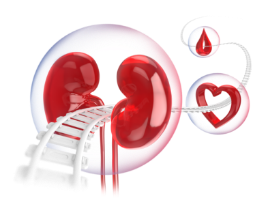 Prescribing Information
Invokana Dosing & Indications
Indication
Invokana is indicated for the treatment of adults with insufficiently controlled type 2 diabetes mellitus as an adjunct to diet and exercise:​1
as monotherapy when metformin is considered inappropriate due to intolerance or contraindications
in addition to other medicinal products for the treatment of diabetes
For study results with respect to combination of therapies, effect on glycaemic control, cardiovascular and renal events, and the populations studied, see sections 4.4, 4.5 and 5.1 of the SmPC.1
Dosing
It's simple to prescribe Invokana for your patients with Type 2 Diabetes.
Invokana 100mg can now be initiated down to an eGFR of 30 mL/min/1.73 m2. If eGFR drops below 30, and their ACR value is >30mg/mmol, patients can continue on Invokana 100mg until dialysis or transplantation.1 See SmPC Section 4.2 for dosing details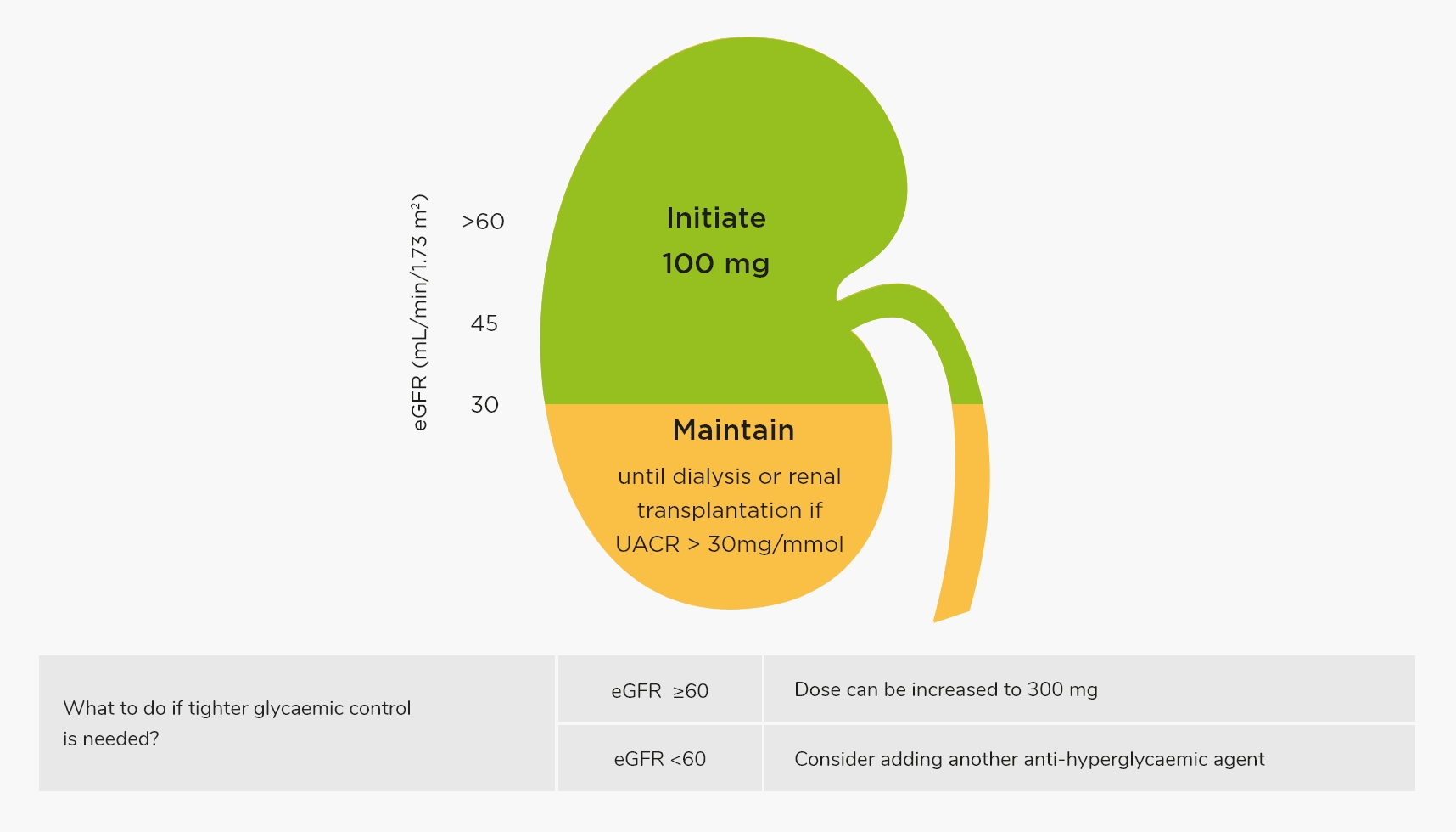 The glycaemic lowering efficacy of SGLT2is is reduced in patients with moderate renal impairment, and is likely absent in patients with severe renal impairment.
Renal and cardiovascular benefits of Invokana are not related to the glycaemic effect and are not reduced at lower eGFRs.
Abbreviations
DKD: Diabetic Kidney Disease; eGFR: estimated Glomerular Filtration Rate; SmPC: Summary of Product Characteristics; T2DM: Type 2 Diabetes Mellitus; UACR: Urinary Albumin/ Creatinine Ratio.
References