Invokana Efficacy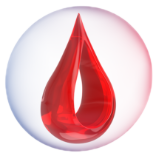 Prescribing Information
Glycaemic Efficacy
Invokana eliminates more blood glucose every day than any other SGLT2i1-5
This is not a head-to-head study; results from phase 1 studies of urinary glucose excretion in patients with type 2 diabetes.1-5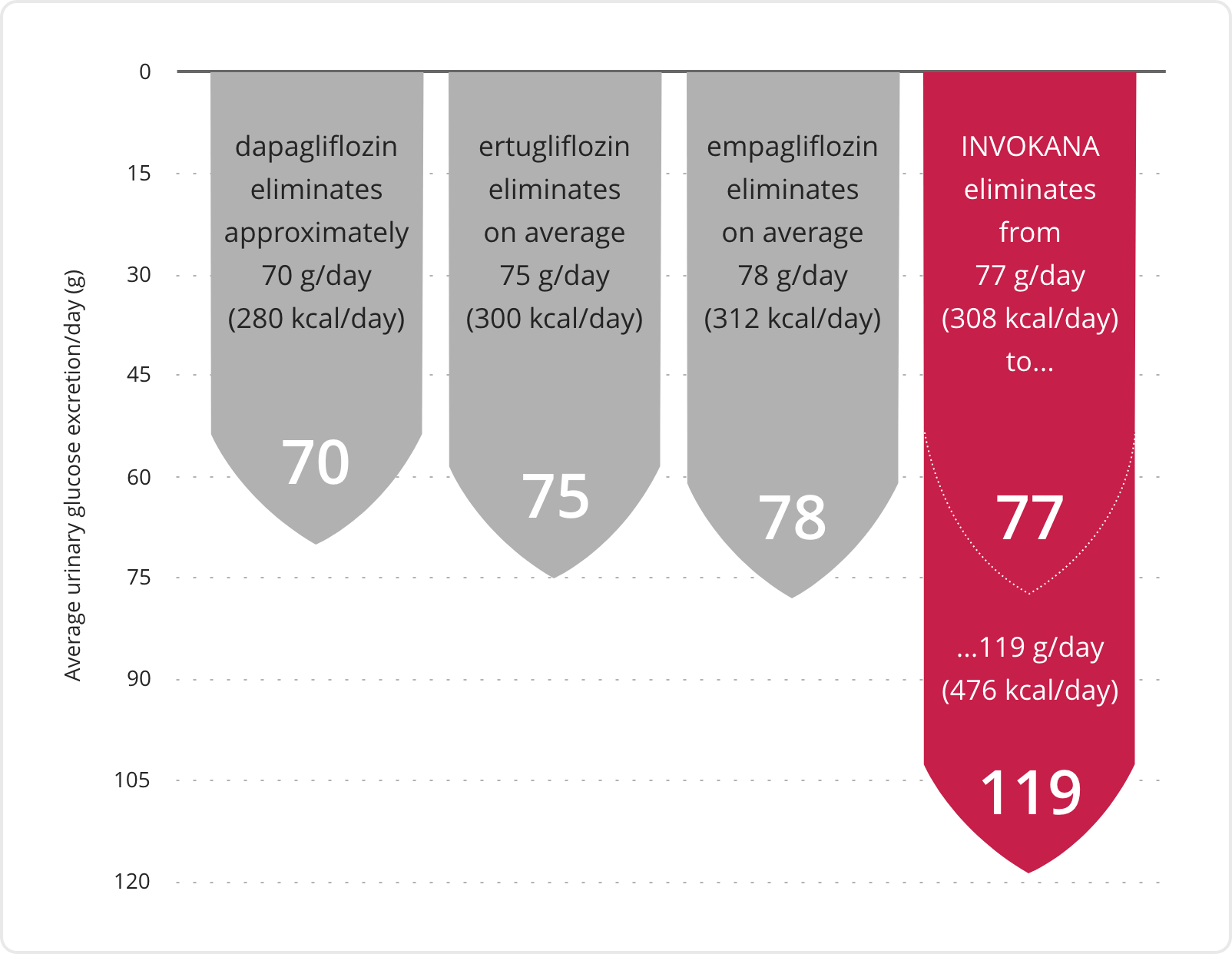 Invokana gets more patients to HbA1c target than any other SGLT2i as add-on to metformin
In patients tolerating Invokana 100 mg who have an eGFR ≥60 mL/min/1.73 m2 and need tighter glycaemic control, the dose can be increased to 300 mg.1
This is not a head-to-head study; figures are taken from respective SmPCs.1-4
58% of patients given Invokana 300 mg in addition to metformin achieve the 7% HbA1c target1
Invokana is more effective at reducing HbA1c and weight than some other oral T2DM treatments
Head to head studies are not available for all drug combinations; network meta-analyses (NMA) allow indirect treatment comparisons to be made. This analysis excluded GLP-1 RAs.
Methodology: In an independent NMA using a frequentist model, pairwise random-effects were performed to estimate study variance. The aim of this NMA, which reviewed 38 trials involving 23,997 patients, was to assess the comparative safety and efficacy of SGLT2 inhibitors in treating hyperglycaemia in adults with T2DM. Data was not available for ertugliflozin at the time of analysis.6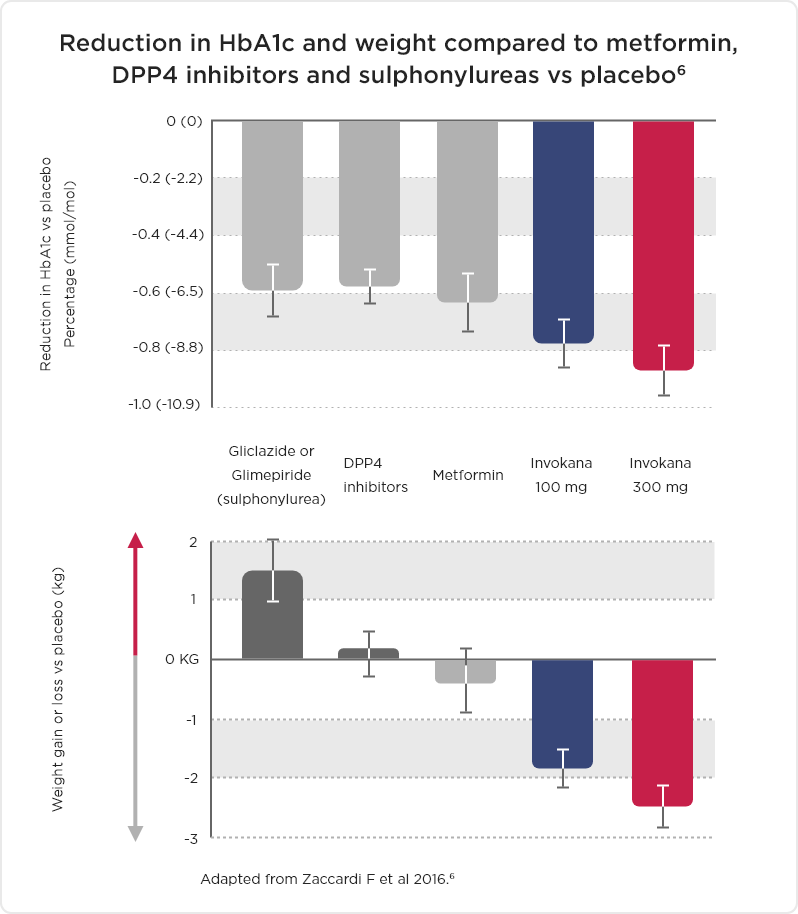 Abbreviations
DPP4 inhibitors: Dipeptidyl Peptidase-4 inhibitors; eGFR: estimated Glomerular Filtration Rate; GLP-1 RAs: Glucagon-like peptide-1 receptor agonists; HbA1c: Haemoglobin A1c; NMA: Network Meta-Analyses; SmPC: Summary of Product Characteristics; SGLT2i: Sodium-Glucose Co-transporter 2 inhibitor; T2DM: Type 2 Diabetes Mellitus.
References