Invokana Renal Outcomes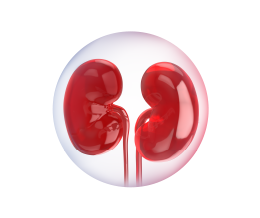 Prescribing Information
Exploratory Renal Outcomes
In patients who do not meet the criteria for diabetic kidney disease (eGFR >60 mL/min/1.73 m2, UACR < 30 mg/mmol), Invokana reduces protein in the urine and the risk of Major Adverse Renal Events (MARE), defined as doubling of serum creatinine, need for renal replacement therapy or renal death, compared to placebo...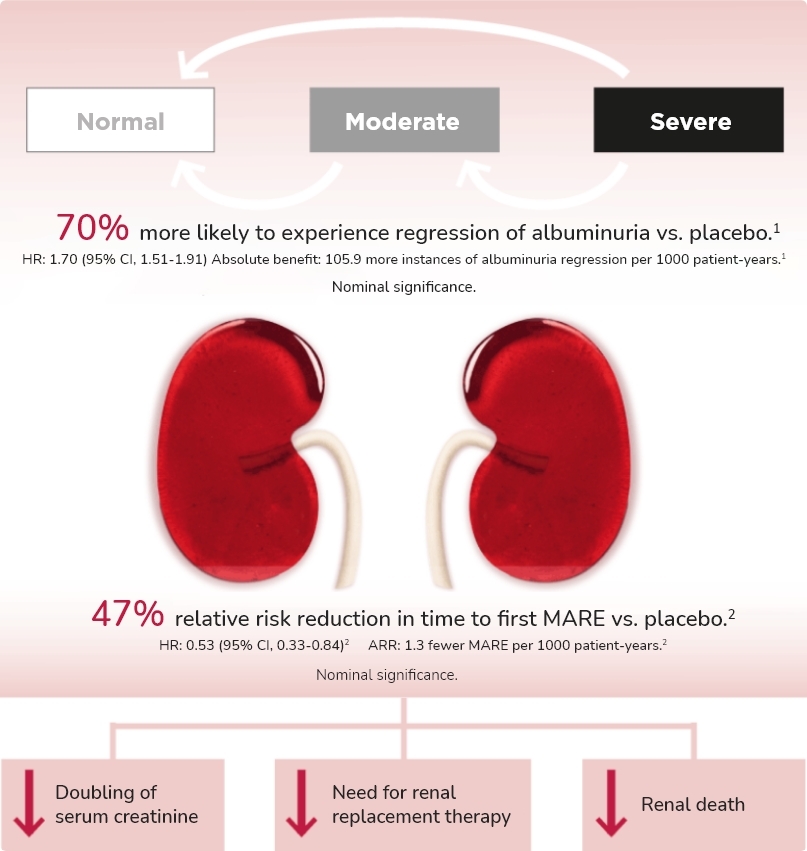 …while stabilising eGFR levels for the long term.1,2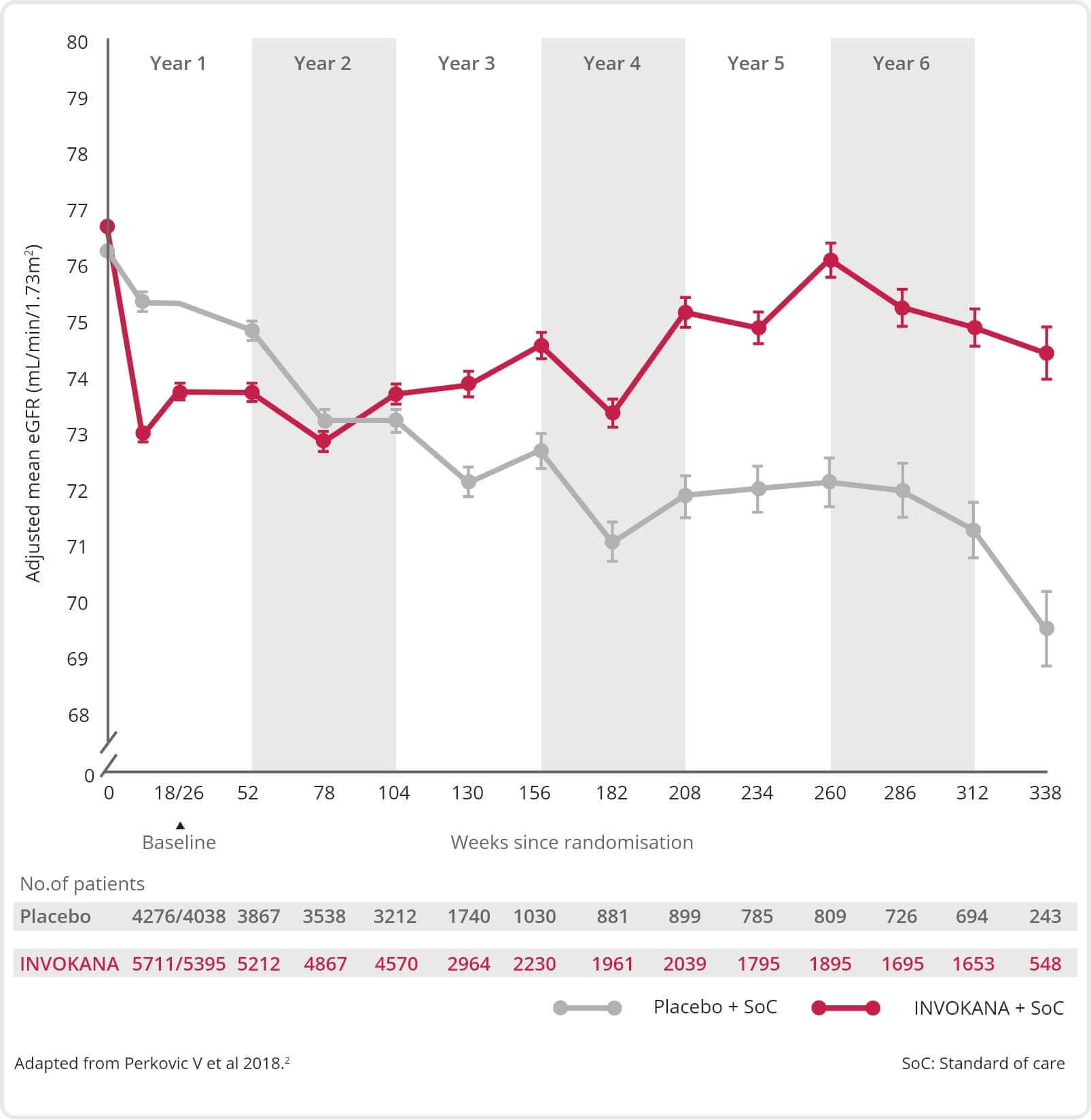 With standard of care, eGFR declines over time. After an initial fall in mean eGFR during the first 4 weeks of treatment, Invokana stabilises eGFR levels for the long term.2
Abbreviations
ARR: Absolute Risk Reduction; eGFR: estimated Glomerular Filtration Rate; HR: Hazard Ratio; MARE: Major Adverse Renal Events; SoC: Standard of Care; T2DM: Type 2 Diabetes Mellitus; UACR: Urinary Albumin/Creatinine Ratio.
References
Neal B, et al. Canagliflozin and Cardiovascular and Renal Events in Type 2 Diabetes. N Engl J Med. 2017;377(7):644–657. doi: 10.1056/NEJMoa1611925.
Perkovic V, de Zeeuw D, Mahaffey K et al. Canagliflozin and renal outcomes in type 2 diabetes: results from the CANVAS Program randomised clinical trials. The Lancet Diabetes & Endocrinology. 2018;6(9):691-704. doi:10.1016/s2213-8587(18)30141-4.